17 avril 2012
2
17
/

04
/

avril
/

2012
12:38
Thierry a mis en place une politique de remplacement de nos plus vieilles vignes sur 10 ans, donc tous les ans nous arrachons une parcelle pour la replanter au printemps
Thierry has implemented a replanting scheme in order to replace our oldest vines over a 10 year period, so every year we uproot a plot and then replant in the spring.

Adeline racourcie les racines des plants de vignes greffés.

Adeline shortens the roots of the dormant bench grafts in preperation of planting.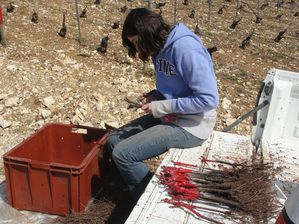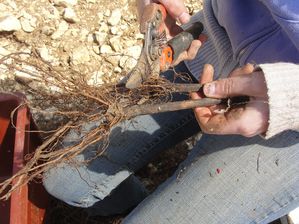 Jérémy en train de planter "à la fourche" - Jeremy using a planting fork
I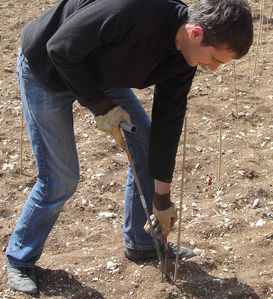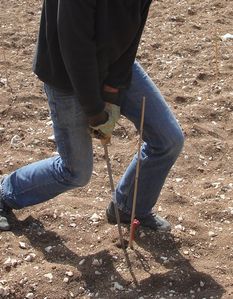 Ici on voit le greffon, protegé par la praffine. Il va falloir attendre trois ans avant de pouvoir récolter les premiers raisins.

Here you can see the graft, protected by a wax coating. We'll have to wait another three years before harvesting the first grapes.